Character Description
Image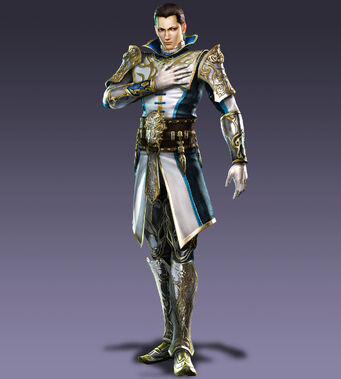 Basic Information
Profile Name
: Nyrax
Character Name
: Yuki Liang
Gender
: Male
Age
: 14
Height
: 5'3
Weight
: 113 lbs
Personality
: Normally an extremely quiet individual. He will always put forth his two cents, but normally only after hearing anyone else first. He believes in learning something from everyone, no matter how trivial it might seem.
Loves
: Strategy games, board games, a cool breeze, His Father
Likes
: Sand, water
Dislikes
: Fire, Bandits,
Relationship Status
: Single
Family
: His Father
Basic Info Continued
Rank
: Genin
Village
: Suna
Position
: None
Team
:
Clan
:
Affinity
: Wind
Second Affinity
: N/A
Inventory
: None yet
History
Almost nothing is known about the young Liang boy in regards to the village. What is known about him is mainly from rumor and legend that circulate around him. Given his last name, many have learned that he is the child prodigy and apprentice to "The Sleeping Dragon", a famous strategies and tactician that helped Suna through some hard battles in the past. Legend said that he wandered into the Suna desert and was not seen again. It wasn't until twenty years later that Yuki showed up, with nothing but a slip of paper to hand to the Kazekage. Upon reading it, it was said that Yuki was accepted as a shinobi without any hesitation.
Yuki aims to become the strength of the next generation of Suna. He wants to follow in his father and master's footsteps. Amongst the older shinobi, they have begun to call Yuki "The Young Dragon"
Character Stats
Stamina
: 3
Speed
: 1
Strength
: 1
Intelligence
: 2
Chakra Control
: 2
---
Ninjutsu
: 2
Taijutsu
: 0
Genjutsu
: 2
Advancement
Current AP: 0
Current TP: 0
Current Ryo: 200
Jutsus
Ninjutsu
E-Rank
Nawanuke no Jutsu - Escaping Skill
Bunshin no Jutsu - Clone Technique
Henge no Jutsu - Transformation Technique
Kawarimi no Jutsu - Change of Body Stance Technique
Kakuremino no Jutsu - Magic Cloak of Invisibility Technique
E-Rank
Kai
Body Flicker
C-Rank
Wind Release Great Breakthrough
Genjutsu
E-Rank
Demonic Illusion Hell Viewing
C-Rank
Demonic Illusion Hell Fire